What is DUTY FREE?
The diference between Duty & Tax Free and Tax Free
Title
Duty & Tax Free
Tax Free
Store type
-Airport (when leaving/arriving)
-Port Duty Free Shop
-Airport type duty free shop in town
Consumption tax duty-free shop
Tax exempted items
Exempted from customs duty, consumption tax, liquor tax and tobacco tax
-Tax exemption only for consumption tax
*For general goods and consumables of 5000 yen or more and 500,000 yen or less, taken out of the country within 30 days.
Targeted customers
- Departures from Japan
- Entries to Japan
-Non-resident
*Those who leave Japan within 6 months
DUTY FREE is available only at limited facilities such as airports!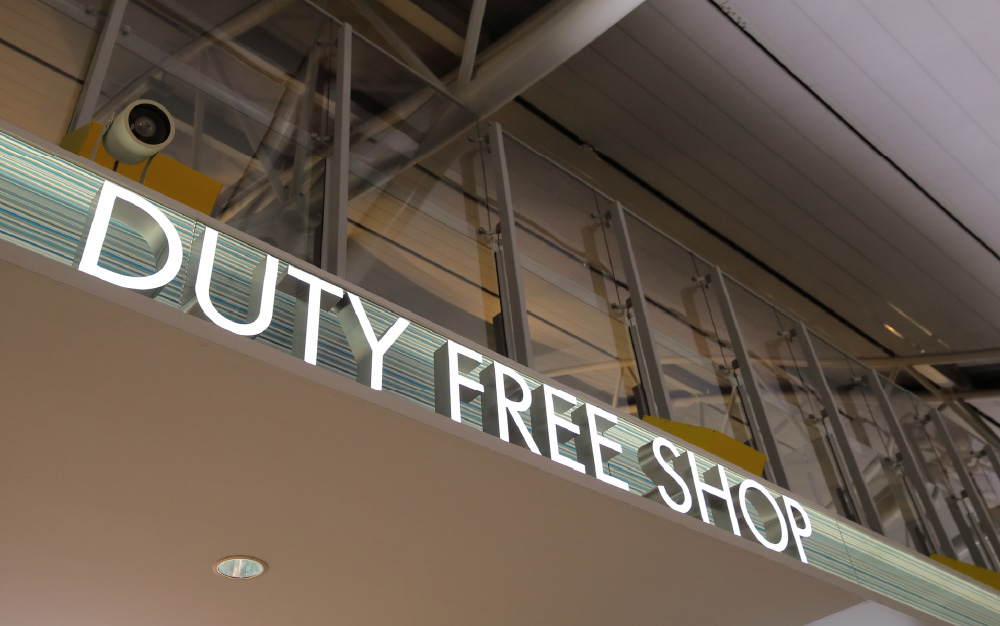 There are two main types of tax exemption in Japan. "TAX FREE" is often seen while sightseeing and walking around the city. TAX FREE means that part of the 10% consumption tax currently imposed on all purchases in Japan is exempted on the assumption that it will be taken out of Japan. As of October 2019, there are 52,222 TAX FREE stores in Japan, including drug stores represented by Matsumotokiyoshi and some convenience stores. On the other hand, in the case of "DUTY FREE" (The official name is 「Duty & TAX Free」), in addition to the consumption tax, consumption tax, liquor tax, and tobacco tax will also be exempted at the duty-free stores, These are duty-free shops at airports and ports where international flights arrive and depart, but there are a few other airport-type duty-free shops in the city also. Except for Okinawa, there are only three duty-free shops in the city that are supposed to receive goods at international airports.
Great value for shopping at DUTY FREE!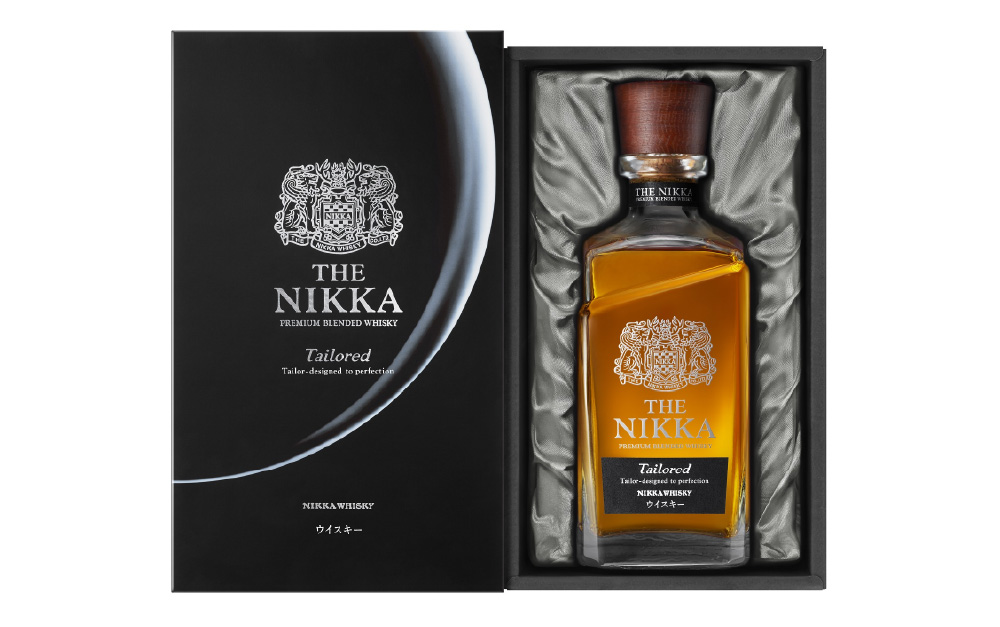 The appeal of DUTY FREE stores lies in the abundance and safety of their products, and the price settings that make shopping affordable. Take Japanese whiskey, which has been highly evaluated in recent years. When the selling price of the popular TN-G (700 ml of the Nikka bottle) is checked on "Price.com," which is a well-known Japanese price survey site, the lowest price is set at 5,980 yen + 6,578 yen at 10% consumption tax. (Because it is an EC site price, this also costs shipping). On the other hand, in the case of DUTY FREE stores, the same product is sold at KIX DUTY FREE at Kansai Airport is only for 5,400 yen, and of course there is no tax associated with this. This is a special price because the liquor tax is exempted. Not only cosmetics and perfumes, but also cigarettes with high tax rates, purchase at DUTY FREE will be more advantageous than the city shopping.
Let's capture tax exemption + discount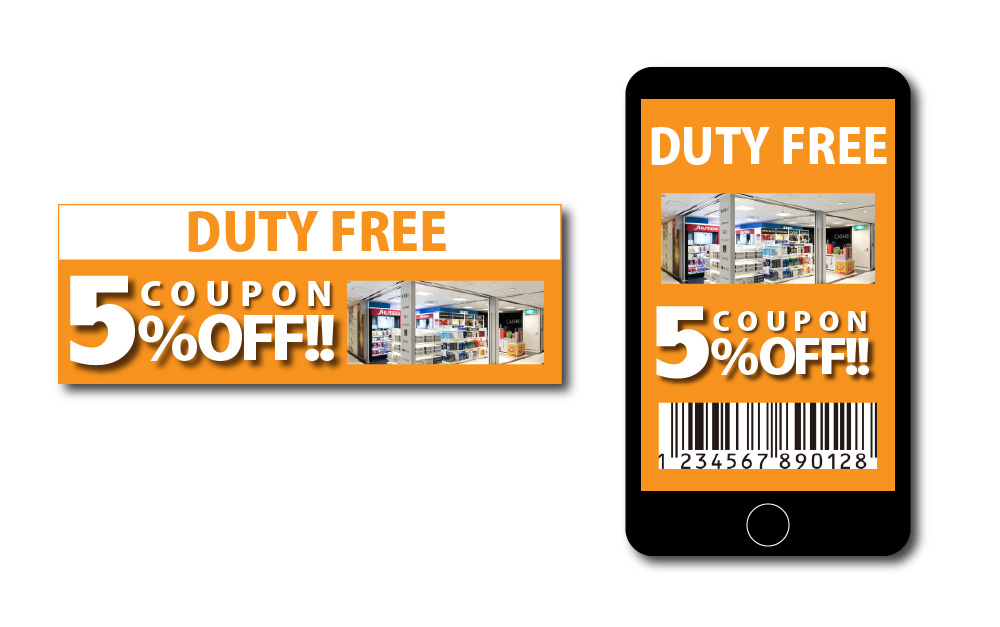 Depending on the airport and store, DUTY FREE stores in Japan may distribute discount vouchers that offer further discounts from the duty-free price. By using discount coupons, some of which are also provided on this site, you can save even more on your duty-free shopping, which is a great deal. In many cases, just displaying the smartphone screen is effective.
A wide range of products handled by DUTY FREE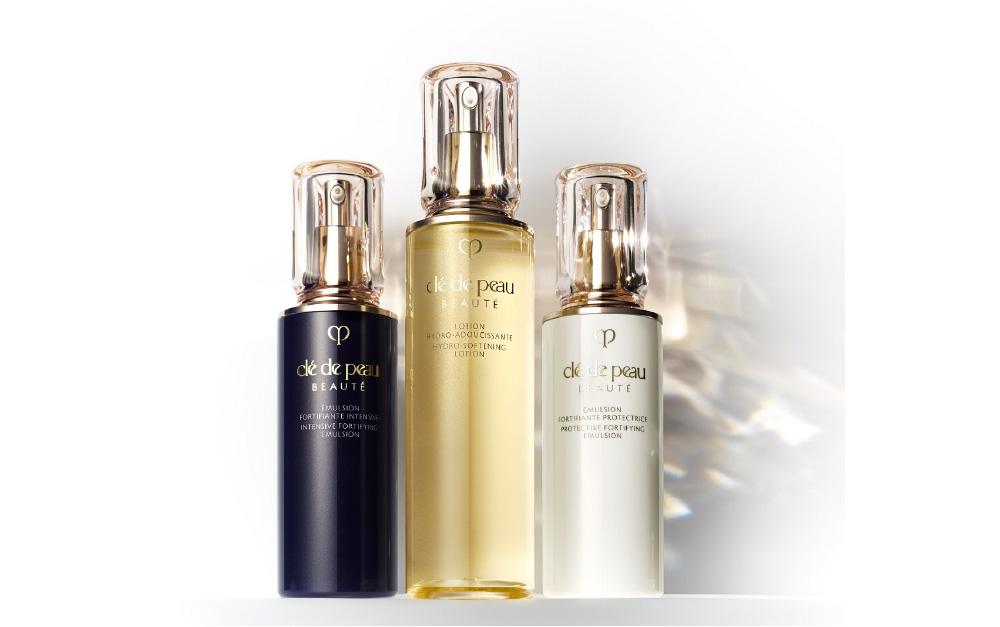 DUTY FREE stores handle a wide range of products, including popular cosmetics, perfumes, souvenirs, alcohol for yourself, cigarettes, food, miscellaneous goods, home appliances, watches, as well as Japanese brands, as well as leading brands from other countries. We handle the latest and most popular products from all brands and manufacturers. You might be able to get the product you were interested in at an affordable price. In addition, there are some items including limited items that are only sold at DUTY FREE stores and also items with favorable purchase benefits. For example, just for women's cosmetics, popular brands such as Cle de Peau Beaute, SK-II, The Ginza, and ADDICTION have released DUTY FREE limited products.
DUTY FREE does not require tax exemption procedures
For tax-free stores in the city, some complicated procedures are required, such as the need to submit a receipt and passport to a specialized tax exemption counter in order to be exempt from tax. In addition, at department stores, although the consumption tax is exempted, a few percent (eg, 1.55%) of the product price may be collected as a "tax exemption fee". For DUTY FREE stores, the prices shown are already tax exempt and there is no need for complicated procedures.
Chance to go to DUTY FREE is at the end of the journey
While traveling in Japan, I suddenly bought what I wanted at a store in the city, and later learned that the same product was being sold at an airport duty-free shop. I often hear that I regret. If you have a clear purpose of "buying something like this", first check if the product is handled by DUTY FREE. A fascinating shopping opportunity is the last thing you'll be waiting for when you return home after your trip. It's also the last one, so if you plan on shopping with DUTY FREE in advance, you won't have to worry about luggage during your trip.