Buy at DUTY FREE! A classic souvenir that will be appreciated "Alcohol"
Japanese whiskey
Japanese whiskey, along with Ireland, Scotland, the United States, and Canada, is one of the "Five Greatest Whiskeys in the World," and in recent years it has become more and more popular worldwide. As Japan has its own cuisine culture that is "enjoy whiskey with meals", One of the features is that Japanese whiskey has a slightly beautifully dry state, so it's assumed that you can drink it with your meal. It can be said that Japanese whiskey has a wide variety of whiskeys, from those with a flavor close to that of Scotch whiskey to those with a pleasant taste that you can enjoy with your meal.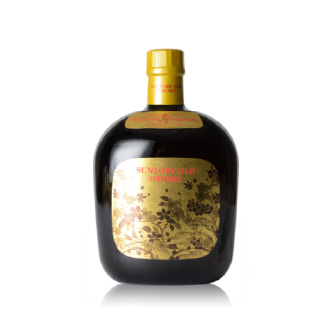 Suntory Old was born in 1950 and can be called "the highest peak of Japanese whiskey" that has escaped the subordinate style of Scotch. Known as "Daruma" in Japan due to its stubby bottle shape, it has become one of the long-selling brands.
Suntory whiskey Old 700ml
DUTY FREE reference price: 2,800 yen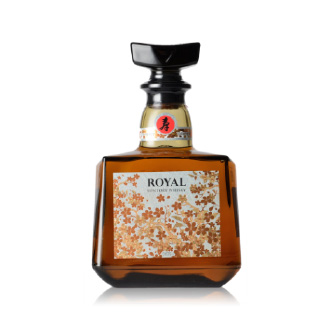 Sweet and gorgeous scent. Soft and smooth mouthfeel. It features a refreshing and comfortable finish. The best and the last masterpiece of Shinjiro Torii, the Suntory founder and also the first generation of master blender
Suntory Whiskey Royal 700ml
DUTY FREE reference price: 6,000 yen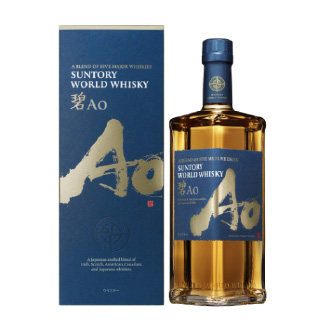 BLEND THE WORLD is a masterpiece of the world's five major whiskeys which was carefully crafted by Japanese techniques. With a sweet and gorgeous fragrance and a mellow mouthfeel, it has a thick taste and a pleasant smoky feel.
Suntory World Whiskey Midori Ao 700ml
DUTY FREE reference price: 4,700 yen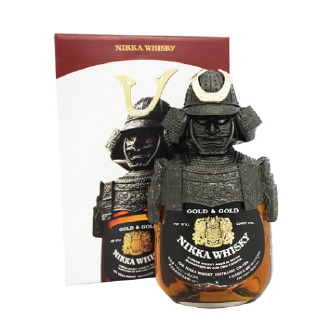 Blended whiskey released in 1968. It has a solid smoky scent and a heavy barrel scent, giving it a taste and aroma that imitates authentic Scotch whiskey. The "Kabuto SET" featuring a samurai combat style on the cap is long-lasting a popular souvenir.
NIKKA Helmet set 750ml
DUTY FREE reference price: 5,000 yen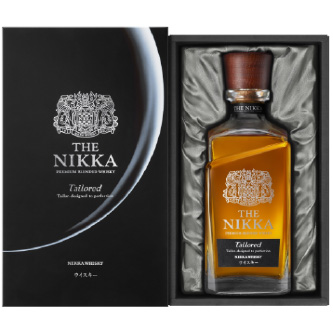 Premium blended whiskey carefully selected from a wide variety of matured liquor. Rich malt and gorgeous scent. Sweet barrel aged incense. A smooth, long-lasting taste in which the malt richness and the soft sweetness of cafe grain are combined in harmony.
TN-G (The Nikka bottle 700ML)
DUTY FREE reference price: 5,400 yen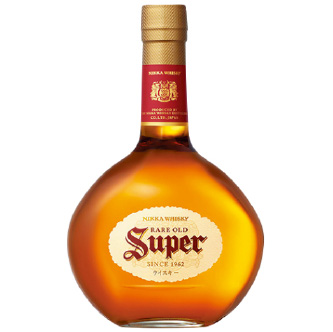 Super Nikka and Nikka Whiskey founder Masataka Taketsuru has created a love and appreciation for his late wife Rita. A set of shot glasses reflecting the image of two people is a limited product that is not sold for the general public in Japan.
Super Nikka SP-AB 700ml
DUTY FREE reference price: 8,000 yen
Japanese brandy
The flavor characteristic of Japanese brandy is that the aroma and taste are mild. Since it emphasizes the overall balance rather than making one individual stand out, it is also suitable for drinking with water. Many of them have a gorgeous, fruity fragrance and a mellow taste, and they are popular as gifts because they can be chosen by anyone.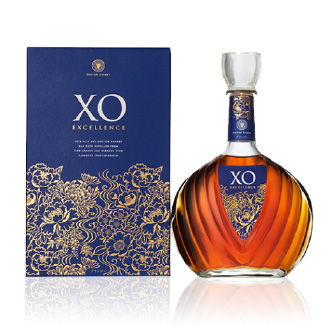 Taking advantage of the delicate sensibilities of the Japanese people, Suntory brandy was produced by overlapping the blend.
Suntory Brandy XO Excellence
DUTY FREE reference price: 5,000 yen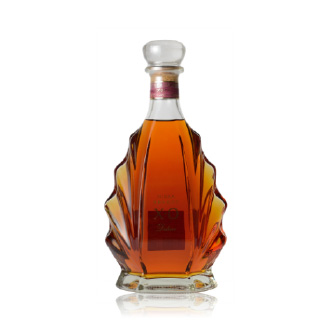 Elegant bottle reminiscent a lady image is the the world fulfilled with splendid and fragrant aged brandy. The rich aroma and taste of the XO Deluxe deluxe the drinker's heart.
Nikka Kabuto DX-01 XO Deluxe
DUTY FREE reference price: 4,500 yen
Sake/Others
Sake, a kind of brew made from rice and water. Japan is, after all, a country of rice, and it is possible to harvest a variety of high-quality and diverse seeds nationwide. So even though, with a little bit of sake, you can really enjoy various tastes. One of the characteristics of sake is that you can enjoy it deeply, such as the taste that changes depending on the temperature range.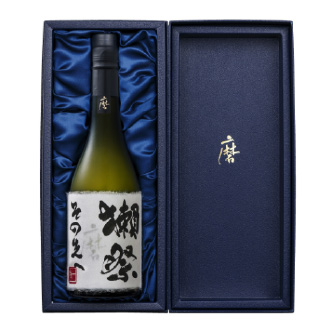 Among the Japanese food boom all over the world, "Dassai Migaki Sonosakie" -The Sake Beyond All Expectations- its name becomes the highest peak among the "DASSAI" brands. It has a liquor quality that surpasses common sense, and has a complex and multi-layered taste and a long finish that is compatible with a beautiful aroma. Here is what Mr. Abe gave to President Obama in 2014.
DAASAI Migaki Sonosakie 720ml
DUTY FREE reference price: 30,000 yen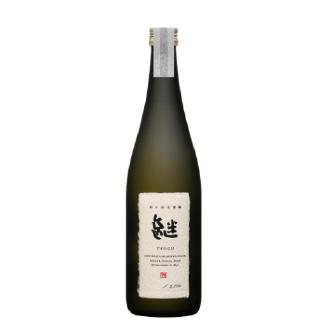 The original taste of "Tanrei". Depth that cannot be stated in a single word - Characteristic finish that soaks in comfortably - Comfortable scent with elegant and gorgeousness, distinctive soft texture as if there is a cloud in your mouth. The overwhelming degree of harmony, with not too much or too little in all taste elements.
Junmai Daiginjo 720ml
DUTY FREE reference price: 40,000 yen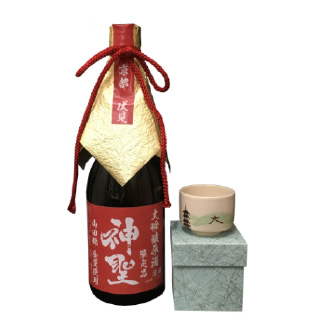 The sake maker, Yamada Nishiki (1 type of rice), has been polished for up to 35 minutes and followed by a handmade technique that continues to be handed down from generation to generation. The product that come with a set of Kyoto sake is recommended as a gift.
Yamada Nishiki Daiginjo Gen-shu with Kyoyaki 720ml
DUTY FREE reference price: 15,000 yen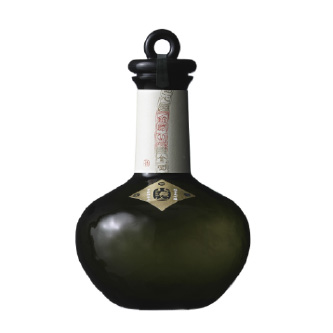 The highest quality of Yamada Nishiki. Gohyakumangoku (1 type of rice) has been polished to the last minute and carefully brewed with all the time and effort you can think of. Reborn. The finest liquor with aroma and taste.
Hakkaisan Junmai Daiginjo Kongoshin 800ml
DUTY FREE reference price: 11,000 yen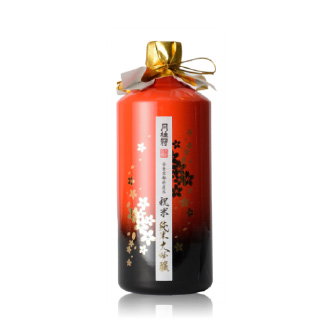 "Iwai," a rice suitable for sake brewing is exclusively cultivated only in Kyoto Prefecture is used as the main raw material. Daiginjo, which has a smooth texture and a body-like taste, and an elegant and gorgeous ginjo aroma, is perfect for occasions such as celebrations. Stored at room temperature or around 10℃.
Laurel Wreath Junmai Daiginjo 720ml
DUTY FREE reference price: 7,000 yen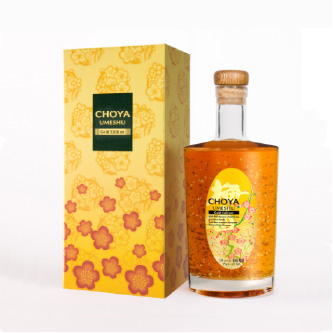 This special plum wine (Umeshu) is made from 100% French brandy so that the flavor of the plum is enhanced by using only carefully selected large grain of Kishu-produced Nannko-ume. Gold leaf is used inside, and it shows how plum blossoms dance. It is also popular as a gorgeous gift that you can enjoy looking at.
CHOYA Umeshu Gold Edition 500ml
DUTY FREE reference price: 6,800 yen
See other recommended products
Cosmetic edition
Sweets