You can buy it with DUTY FREE! A classic souvenir that will be appreciated
Cosmetics with high quality and reputation are gaining the support of women from all over the world, and are always ranked high in the global ranking of cosmetics. Here you can see the brands and cosmetics from Japan that are actually open for the public! Check for long-selling items and skin care in Japan.
SK-Ⅱ

"SK-II", which represents Japanese standarded cosmetics, is a world-famous cosmetic brand that is overwhelmingly popular among women in their 30s and older. SK-II , which is made from natural yeast, is being developed as a product containing a unique ingredient. Pitera brings out the excellent treatment effect, and leads to the transparent skin that women originally had. SK is an abbreviation for Secret Key, which means a "secret key" that improves the beauty of your skin by improving its original function.
Featured item "Facial Treatment Essence"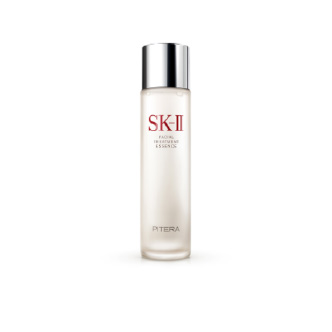 The facial treatment essence that is also the signature product of SK-II. The essence that contains 90% or more of pitera works on the elements that necessary for beautiful skin, and also helps prepare delicate condition of the skin. The more you use it, the more it will lead to a clear, tranparent and moisturized bare skin.
Facial treatment essence 250 ml
DUTY FREE reference price: 20,800 yen
SHISEIDO GINZA TOKYO

Shiseido is a well-known cosmetic brand that has been imagining the beauty of the times through the fusion of art and science since it was born in Ginza, Tokyo in 1872. Among them, "SHISEIDO" is the global prestige brand that represents the Shiseido Group and bears the company name. As of June 2018, it is sold in 88 countries and regions. We are developing skin care, makeup, sun care, and fragrance products, centering on the symbolic item "Ultimune" released in September 2014.
Featured item "Powering Concentrate"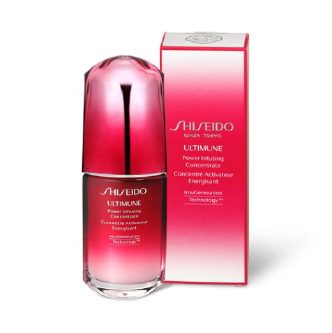 A durable beauty created by skin serums can help your skin healthy at any moment. Even under harsh environment, it's important key of skin beautification is to nurture the inner skin defense. Original technology that contains the natural vitality is ready to solve not only now but also future skin problems. It leads to a smooth and fresh skin which also means as subtainable beauty.
Ultimune Power Infusing Concentrate N 50 ml
DUTY FREE reference price: 11,400 yen
Clé de Peau Beauté
The finest line among the brands that Shiseido develops is the "Clé de Peau Beauté" that was born in 1982. In French, the brand name, which means "key to the skin," contains the idea of "opening the door to unknown beauty." The state-of-the-art skin science by our own laboratory gives the skin a silky smooth luster and a diamond-like beautiful shine. Shiseido brand, pride of Japan, is used by many artists and models.
Featured Item "Radiant corrector for eyes"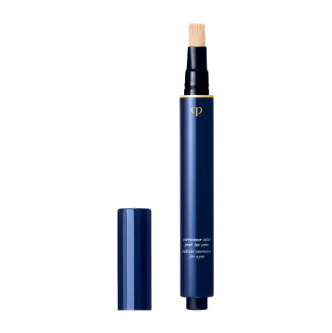 A liquid-type concealer that protects the skin from UV rays during the daytime and brightens the skin around eyes with a high-quality, smooth finishing cream and also can unify with the color of whole face skin. A brush-shaped container design that is easy to apply to delicate eyes is relatively easy to use even if you are new to the concealer, and the adhesion to the skin is high.
Radiant corrector for eyes 2.5g
DUTY FREE reference price: 6,000 yen
IPSA

IPSA was established in 1986 as a subsidiary of Shiseido. The lotion, which is a representative item, is famous for its high water retention capacity, and it is said that it is highly used by people who already have confidence in their skin. It is designed with a completely different approach from conventional lotions and emulsions that give you something that is lacking. This skin care items that bring out true beauty are also being well-developed. One of the attractions of this product is that you can find a lotion that truly matches with the skin quality of each person in a wide variety.
Featured item "The Time R Aqua"
A medicated lotion that creates a layer of water containing moisturizing ingredients on the surface of the skin to improve texture and maintain a fresh feeling. By combining a complex such as acetylated hyaluronic acid (moisturizing ingredient), the hydration of the stratum corneum is further enhanced, and the moisture becomes hard to escape, leading to further moisturization. Also effective for preventing rough skin or acne
The Time R Aqua 200ml
DUTY FREE reference price: 4,000 yen
ALBION

Founded in 1956, Albion is a high-end cosmetic brand that is very popular in Japan. We are developing a number of unique and high-quality cosmetics created with advanced technological innovation and genuine orientation. "Exage", "Infiness" and "Exica" emulsions series that moisturize the skin after washing the face, long-selling lotion "Medicated skin conditioner essential", liquid foundation "Albion Sweet Moisture Chiffon", can be used on hair and body. We are also developing a wide product lineup such as "Herbal Oil Gold".
Featured item "Medicated Skin Conditioner Essential"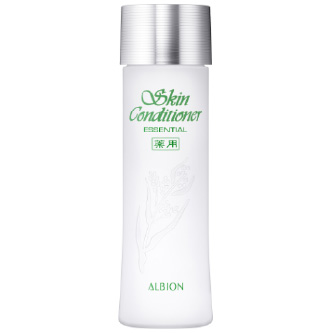 Every Japanese knows the product. Masterpiece "Skicon" is enough to say. It has a soft and refreshing texture that penetrates into the skin and makes you feel comfortable and firm once you use it. A moisturizing ingredient, pearl barley extract, is added to moisturize and freshen the skin, which tends to lose its original condition due to changes in the season or the environment.
Medicated Skin Conditioner Essential 330ml
DUTY FREE reference price: 8,500 yen
POLA

Pola, which founded in Shizuoka in 1929, continue to innovate in the cosmetic industry up to now and later. The results of continuing research on whitening with a long history are applied on the products. Of particular interest is the "B.A" series, which is made in high quality as a symbol of high prestige. The brand was born in 1985 based on the "Bioactive Theory" and has award-winning results from the media. It has been a popular long-selling product for over 30 years since its launch.
Featured item "B.A Serum Series"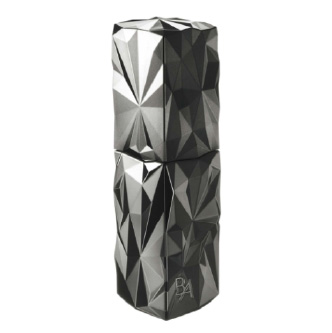 A beauty essence that focuses on "Lumican," which exists inside the skin and has the power to bounce off various light. Aiming for a skin that gives off a life-like glow, it supports a radiant, firm and bouncy skin. New formula which gives gloss to the speedy penetration and skin (stratum corneum). The dense serum spreads slowly and penetrates the skin. Fresh and elegant scent of green floral.
B.A Serum Prislumina 40ml
DUTY FREE reference price: 20,000 yen
Sekkisei

A long-selling brand "Sekkisei" released in 1985 with a focus on skin care, aiming to change dull skin to become transparent like snow with the power of Japanese and Chinese plant extracts. Being loved by women in Japan and around the world for generations, the total number of cosmetic lotions sold is about 50 million. The predecessor, Sekkisei, was released in 1985, and was renewed as a medicinal product in 1993, and continues to be loved.
Featured item "Medicated Sekkisei"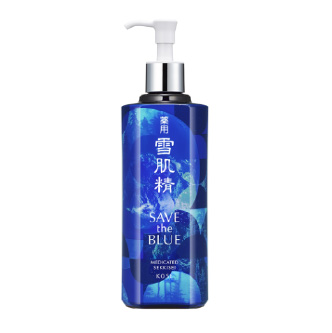 Whitening lotion that feels good to use anytime of the year. Contains abundant Japanese and Chinese plant extracts such as coix and toki. It suppresses melanin while giving plenty of freshness. There is also a word of mouth that it has a refreshing feeling of use, and every time it is applied on the skin, the dullness of the skin is removed and the feeling of transparency increases.
Medicated Sekkisei 500ml
DUTY FREE reference price: 6,300 yen
SENSAI


Originally developed by Kanebo Cosmetics as a super-prestige brand for Europe, "SENSAI" was inspired by the beauty of the precious silk "Koishimaru Silk", which has been handed down to Japan since ancient times, and has pursued Japan's delicate aesthetic sense and science and technology. "Koishimaru Silk" rrand is a silk produced by "Koishimaru", a silkworm that is a pure Japanese species that has existed since ancient times. This precious silk has been produced in limited areas due to the difficulty of breeding and the shipment is strictly controlled. It features smoothness and a feeling of suppleness, and an elegant luster that blow off the glow
Featured item "Sensai AS Cream"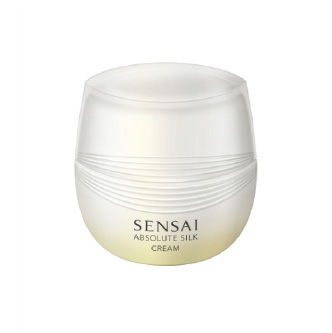 A light, but yet rich-feeling cream. It leads to silk skin that is smooth and glossy with high-quality silk on your skin. Finished on a firm skin with a deep smoky luster. The scent of silky feel that softly and elegantly expresses the image of Koishimaru silk. Recommended for normal to dry skin.
Sensai AS Cream
DUTY FREE reference price: 18,000 yen
See other recommended products
Sweets
Liquor edition